Lawn Care
We Provide:
Hydro Seeding
Tree Spraying
Insect & Disease Control
Weed Spraying
Fertilization
Core Aeration
Trimming
Perimeter Pest Control
Slit Seeding
Fungicide
Systemic Insecticide
Dethatching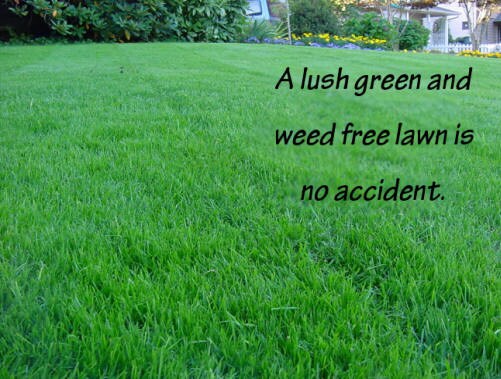 We offer FREE estimates and early pay discounts.

We have the most experienced team of licensed applicators.

Service so good, even the weeds know it!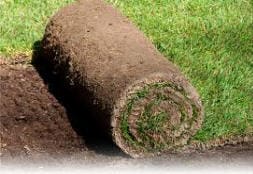 Get an Instant Lawn with
sod!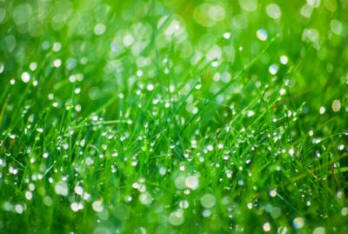 Fertilizer: After application results can be seen after the next rainfall or watering. The granular fertilizer provides two things: a green lawn without excessive mowing and also a strong root system that helps the lawn survive during stressful conditions. The fertilizer stays active for up to 3 months.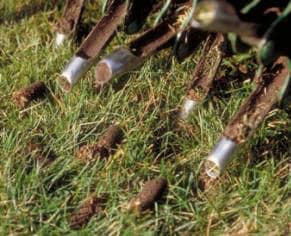 Core Aeration: Mechanical removal of small soil plugs from lawn (12 per square foot). These plugs remain on the lawn for a short time after removal. They normally disappear after one mowing. Aeration allows for better fertilizer and water penetration into the lawn and loosens compacted soil.

Hydroseeding: a process of mixing seed, fertilizer, and fiber mulch with water and spraying this slurry on lawns.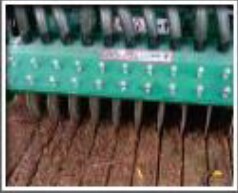 Slit Seeding: A procedure which is accomplished mechanically to make a clean slice in the lawn. While the slice is being created, seed is being installed into it. This procedure may improve an existing lawn, a new lawn, or bare spots found within a lawn.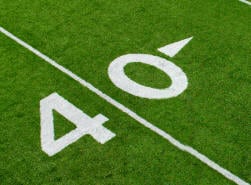 Did you know that we take care of Aquin's football field?
A lush lawn is no accident!
Have these pests? Get us!

Dandelions, Japanese Beetles, and Creeping Charlie